And this is a very special concert as it is a part of the September Equinox Concert event at
electro-music.com
!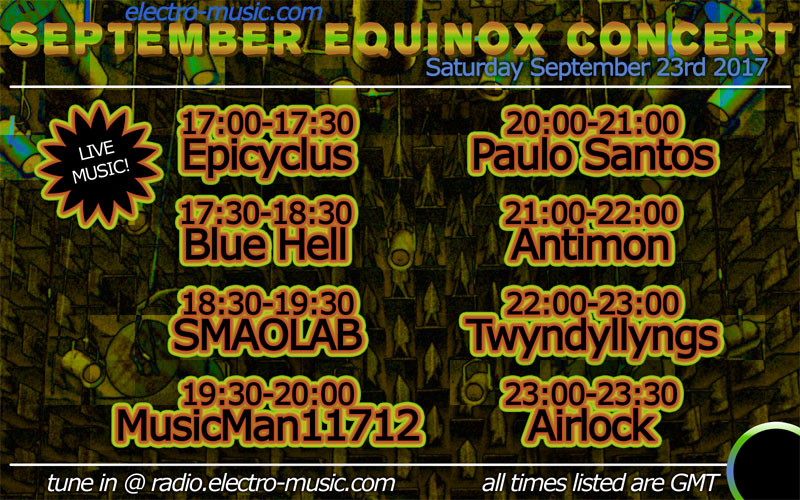 I'll be playing at 20 GMT, but totally recommend you all to check all the concerts tomorrow, as I'm sure they will all be amazing and worth listening to!
I'm still thinking on what setup I'll be using tonight, but can say already it will feature my new Yamaha VSS-30 as well as the amazing Clavia Nord Modular G2 Engine, which will be controlled by the Akai MIDIMix! ;)
So it will be a bit different to my previous performances, but I hope it will be very interesting still!
This will be a one-off performance, but I hope these following weeks I'll have some more time to get the blog back on track, as I really want to get done with the pending posts before getting back my playing slots.
Anyway, I hope you'll enjoy the performance tomorrow (in about 25 hours!) and that you'll be checking the blog for more news ;)